7 Ways To Extra Care For Your Hair
As we come of age (yes, hair care for over 60s needs our attention), our hair does need a little more care, a lot more pampering. 
Here's some quick tips that'll help your hair to great – and stay that way.
1.  Use A Wide-Toothed Comb
 Like this natural sandalwood comb which slides over knots and tangles much easier, tugging and dragging less on the hair shaft – especially when your hair is wet or damaged from years of colouring.
Leave hair on your head, not on your comb. 
Brushes do tend to break, split and pull out more hair than they need to. And yes, that idea of brushing your hair for 100 strokes before bedtime really is a myth.
Comb gently, starting at the ends and slowly working up towards your crown.
2.  Wash Less For Extra Care
Washing your hair too often (every day or every other day) strips your hair of its natural oils and older hair needs all the moisture it can get.
Wash less often (yes, once or twice a week is fine!) and touch up between washes with dry shampoo. There are some excellent shampoos and conditioners especially developed to provide deep nourishment for more mature hair.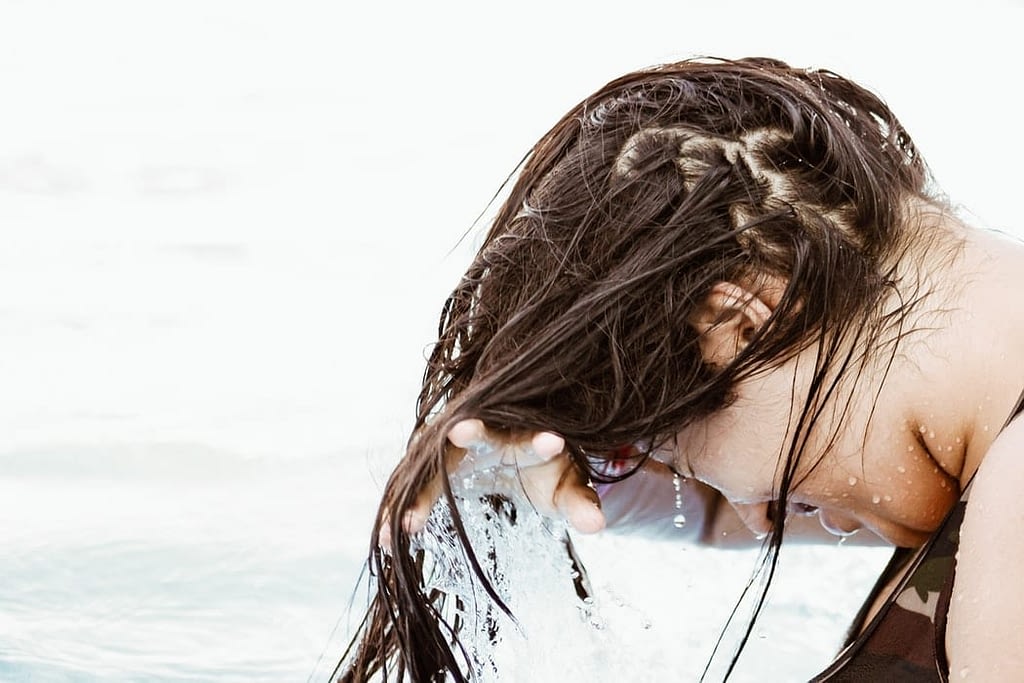 Or, if you prefer a more organic and DIY  solution, arrowroot powder is the bomb. (It also makes an unbelievable silky and smooth white sauce.)
Put some in a shaker bottle, sprinkle over your hair and work in softly with a large makeup brush or cotton-wool ball.
3. Care More, Feed More
Your hair needs much more moisture these days. It's a good habit to condition after every wash.
Every other month, or when your hair needs a lift, treat it to a deep condition or hydrating masque. There are many good brands on the market, or you can try this quick and easy home recipe, featuring coconut oil – proven to have excellent hair penetration properties.in a recent study.
Ingredients:
 1/2 cup coconut oil
1 tbsp castor or avocado oil
5 – 7 drops of rosemary essential oil
5 – 7 drops lavender essential oil
5 – 7 drops peppermint essential oil
Container (preferably a glass jar if you have one, or an old shampoo bottle)
Mix all ingredients together and stir well until blended. Cover hair from root to top and wrap gently on soft, light towel or old t-shirt.  Leave for 30 mins and then shampoo as usual.
You can even use this recipe to care for your hair every hair-washing day as an regular conditioner. Double up the recipe and it should last a month or so.
Remember, if you're rinsing this off in the shower, the oil can make the floor slippery, so please take care!
4. Feed Yourself
Perhaps you're missing some vital protein, vitamins, and minerals and your hair is suffering for it.
If you're not getting all the right goodies to care for both you and your hair – perhaps it's time for supplements?
Vitamin A encourages growth and keeps your hair moisturised. Find it in milk, yoghurt, eggs, sweet potatoes, carrots, spinach and kale.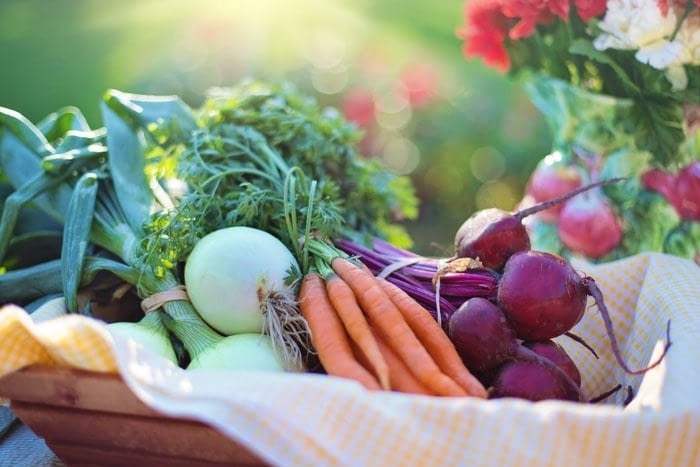 B Group Vitamins are essential to feed and oxygenate your scalp and encourage hair growth. Up your intake of whole grains, meat, seafood and leafy greens. Vegans and vegetarians may need supplements.
Vitamin C helps create collagen and keeps your hair looking younger. Eat extra bell peppers, citrus fruits, strawberries broccoli and Brussels sprouts.
Vitamin D  is essential for hair growth. This is the sunlight vitamin, also found in oily fish like mackerel and salmon, cheese and egg yolks.
Vitamin E prevents oxidative stress, an imbalance between free radicals and antioxidants in your body. A recent study showed a 35% increase in hair growth when taking Vitamin E for long periods. Good sources are almonds, peanuts and hazelnuts, sunflower seeds, spinach and avocados.
Iron is essential for all body functions, including hair growth. You'll find it in red meat, liver, eggs, lentils and dried fruit, especially apricots.
Zinc is Vitamin C's little helper and its deficiency can lead to hair loss. Good sources are shellfish, beef, spinach, pumpkin seeds, lentils and chickpeas.
5. Keep it Cool
Flat irons, hot brushes and hairdryers do not provide any care for your hair. Use them sparingly.
It's even a better hair care practice to wash your hair in cooler rather than hot water.
Heat stresses your hair, causing it to break and split. Keep the heated helpers for those really special occasions and see if you can perhaps just finger dry your hair naturally as the norm.
Do you still use big towels to wrap up your wet hair or use them to vigorously rub your hair dry? They can pull on your hair considerably.
Why not consider these gentle hair turbans that are so easy to wrap wet hair for a few minutes while you dress. A thoughtful friend of mine gave me one as a gift before I moved and it's given me loads of pleasure. I can highly recommend it.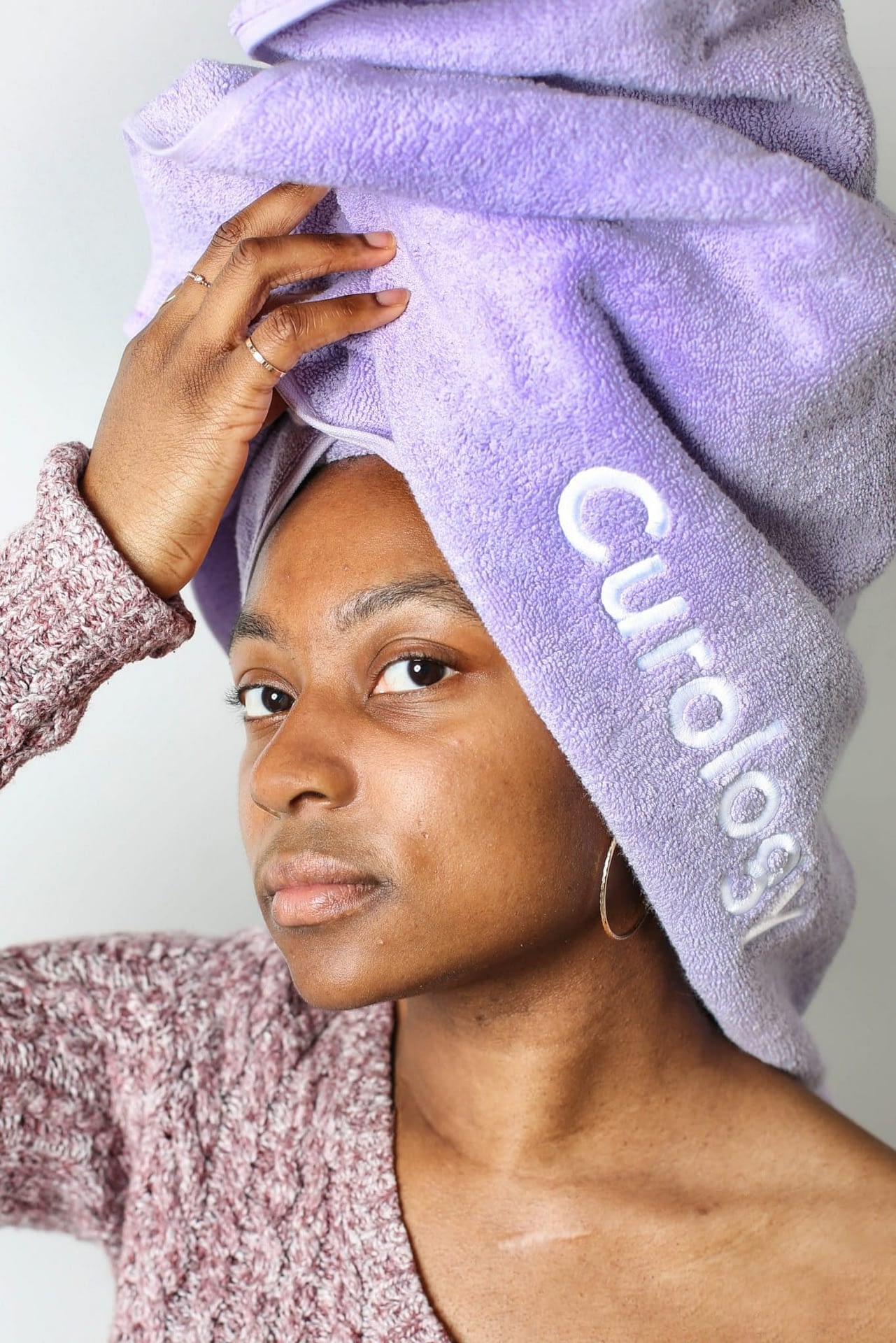 6. Indulge a little
Okay, or a lot. Invest in some silk pillowcases. Your head will easily glide over them while you sleep, preventing pulling and twisting.
It may even reduce 'bed head'. At the very least, you'll enjoy the feel and luxurious feel of them.
When you shampoo, or condition, care for your scalp with some added TLC. Take the time to give your head a thorough but gentle massage, stimulating blood flow to your scalp and hair follicles. And stimulate your hair growth. 
Or if you'd really like to treat yourself, why not go for an Indian head massage. You'll thank yourself. Often.
7. Ask Your Doctor
If hair loss and thinning hair is a real concern for you, please see your doctor. Let's make sure you rule out any possible underlying medical condition first.
How're you enjoying and making the most of your hair these days? Do you have any favourite tips to share – we'd love to hear about them.
As an Amazon Associate, I may earn a small commission from qualifying purchases. There is no extra cost to you.